Our Ofsted Report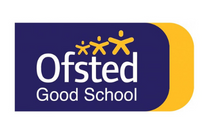 We are delighted to share the findings from the latest visit from Ofsted in June 2022, with the report showing that the school retains its Good grade.


It was a very positive visit with the inspectors highlighting many of the school's strengths. The inspection also identified areas for improvement for the school but were quick to point out that the School's Leadership Team were aware of these and had robust plans in place to tackle these areas, commenting, "Leaders know the strengths and weaknesses of the school. They are committed to improving the school so that all pupils achieve the best possible outcomes. Governors and Trustees monitor the school closely and provide support and challenge where needed. Leaders look beyond the Trust and local area for good practice which may help them to improve the school future."

Other themes identified in the report are the mutual respect between staff and students, the zero-tolerance stance on bullying and the high quality of the teaching and the curriculum.

"'Opportunity and Endeavour' are part of the school motto. There are many opportunities for pupils to develop their skills and interests. Endeavour is evident in the purposeful atmosphere of the school, both in and outside lessons. Pupils behave well and are respectful towards each other and to staff."

"Teachers check on pupils' learning to make sure that they are making progress. Gaps in learning are pinpointed and closed promptly for most pupils. Teachers have strong subject knowledge. They explain new learning clearly. Pupils confidently share their learning with each other and with staff."

Aaron Reid, Headteacher, says, "The observations made within this report have made our school community feel very proud. We are committed to improving the outcomes for all children who attend Haygrove and will continue to look at how we can improve ourselves. I am particularly encouraged by our strategy to increase the participation in the English Baccalaureate (EBacc), which was supported by the Ofsted Inspectors as an area where the school could significantly impact students' outcomes. We look forward to welcoming Ofsted back in the next 18 months for their full inspection and affirming the progress we have made."


Haygrove School is the founding school of the Quantock Education Trust, a local multi-academy trust committed to sharing best practice and promoting excellence in teaching and learning. Chrysta Garnett, CEO, is very pleased with the report, saying, "It is clear there is a strong team ethos at the school, led confidently by Mr Reid. The school community is harmonious and strives to succeed. We are really looking forward to this academic year and finding new ways for the schools within our Trust to support each other on their improvement journeys and build on their very solid foundations."

Read the full report here.